2023 Honda Accord Teaser Images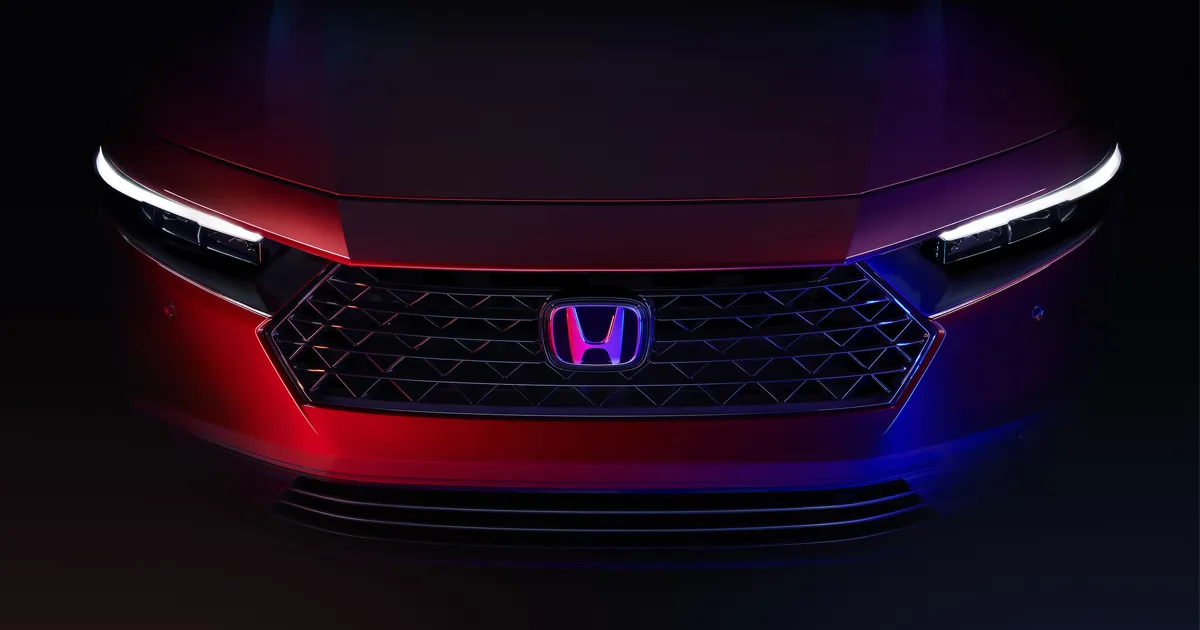 In November, Honda is expected to reveal the next generation Accord. Teaser images show a more angular grille and sleeker face. It will also have a more responsive hybrid powertrain and a larger 12.3-inch touchscreen. The teaser images also hint at some interior changes.
The 2023 Honda Accord will be the 11th generation of the popular Accord. It will replace the current 2018 model. The Accord has long been the standard in midsize sedans. However, it's not as crucial to Honda's bottom line as it once was. The new model is expected to be unveiled in November, but it won't be available with a manual transmission. Honda recently said it will eliminate manual transmissions from its cars after the 2020 model year.
While the Accord is a relatively light sedan, it has a refined suspension and delivers sharp handling and a satisfying control feel. The new Accord will likely be slightly heavier than the current model, but it will be more luxurious and have more features. Honda is hoping to reduce wind noise and increase the luxury factor.
The Accord will likely remain on the technological cutting edge with the introduction of a 12.3-inch touchscreen. It is also expected to continue using digital gauge clusters and a physical volume knob. It is also likely to feature Google voice assistance and the Play Store. Moreover, the 2023 Honda Accord will have a large display on the dashboard that will allow drivers to see their information at a glance.
The 2023 Honda Accord is expected to have a more angular design than the current model. The hexagonal grille and sharp headlight elements will also be a part of the new car's appearance. The new lights will be complemented by thin LED daytime running lights. The Accord will have a more aggressive look than the Civic, but it will also retain the Accord's clean, simple look.
The interior design of the 2023 Honda Accord is also expected to be similar to the current model. The car's dashboard is largely minimalistic, with simple, large buttons and dials. As for the rest of the cabin, the 2023 Honda Accord will carry over the high-end interior design of the Civic. The 2023 Honda Accord will offer a comfortable, spacious cabin.
The rear end of the 2023 Honda Accord will also undergo significant changes. The current Accord's taillights are a little bulky and unattractive, so the new design will have more angular styling. The 2023 Honda Accord will also feature two thinner taillights connected by a strip running the width of the rear end. The new design has an Audi vibe to it.